RISO Very often our technological approach diverges from what the mainstream is doing, and that's reflected in the superior performance of our printers. We don't think you can stay ahead by imitation.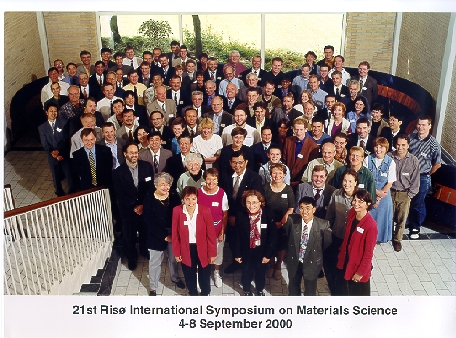 Our group is listed in the First Section of Tokyo Stock Exchange, and has a significant global presence. But we also know we can't afford to have sloppy customer service. We have agents serving people in 150 different countries. In some of those countries the name Risoguage. We think this makes us different, and helps to explain why people in some countries refer to "Riso-ing" a document, not printing or copying it.
One of the reasons printing with Riso is so trouble-free is that our expertise doesn't stop at printers. We manufacture a complete system starting from the ink and masters that the printers use. Indeed the company was founded on the basis of ink manufacture, which gives us an unprecedented understanding of the technology. This focus on detail and ownership of the production process means we can be committed to giving you the best quality of service.
Staying at the forefront of technology means continually innovating. We have recently introduced a completely new print engine based around a full colour ink-jet printing system. We call this technology FORCEJETTM, and integrating it into our new HC 5500 machine has created the world's fastest Full Colour Ink-Jet page Printer, with the world's lowest running costs.
The new HC5500 with the new ComColorTM from Riso.will bring colour output to a wider range of users than ever before - a revolution in the printing market place.
ComColor
HC 5500
RZ 970 : The new benchmark in digital duplicators
CZ 180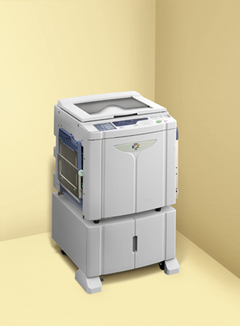 EZ 230
EZ 370